After seeing
Mount Rushmore
in all of its glory, Ollie and the group traveled about 17 miles away to the Crazy Horse Memorial.
The memorial, commissioned by Lakota Chief Henry Standing Bear and to be sculpted by Korczak Ziółkowski, shows Crazy Horse, an Oglala Lakota warrior, riding a horse and pointing into the distance. Some groups object to the pose of the statue. Pointing with the finger is uncommon amongst indigenous Americans, and is usually considered impolite.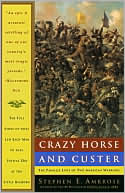 Crazy Horse resisted being photographed, and was deliberately buried where his grave would not be found. Ziolkowski, however, envisioned the monument as a metaphoric tribute to the spirit of Crazy Horse and Native Americans. "My lands are where my dead lie buried," supposedly said by Crazy Horse, is the intended interpretation of the monument's expansive gesture. This has caused even more controversy among some Lakota and Native Americans.
This monument was built to
commemorate the famous Native American leader and
as a response to Mount Rushmore.
This monument isn't finished though.
The sculpting of this monument began in 1948 and is still far from completion. If completed, it may become the world's largest sculpture, as well as the first non-religious statue to hold this record since 1967; the last being Russia's Mamayev Monument.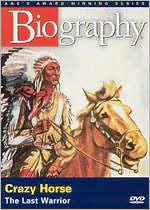 When finished, the sculpture's final dimensions are planned to be 641 feet wide and 563 feet high.
The head of Crazy Horse will be 87 feet high; by comparison, the heads of the four U.S. Presidents at Mount Rushmore are each 60 feet high. The face of Crazy Horse was completed and dedicated in 1998.
The memorial is a non-profit undertaking, and receives no federal or state funding. Ziolkowski was offered $10 million from the federal government on two occasions, but he turned the offers down. Ziolkowski felt the project was more than just a mountain carving, and he feared that his plans for the broader educational as well as cultural goals for the memorial would be left behind with federal involvement.
Ziolkowski died in 1982. The entire complex is owned by the Crazy Horse Memorial Foundation. Ziolkowski's wife Ruth and their ten children remain closely involved with the work, which has no fixed completion date.
*********************************************
I Think Ollie Is Trying to be "Ollie-Zilla" Here at This Mini Replica of Crazy Horse!!!
I Think Crazy Horse is Telling Ollie Where He Can Go!





To see the official website of The Crazy Horse Memorial, click
here
. Once you access the web page, you can click on a link to see live webcams on the site.
It looks like Ollie had yet another fun-filled and educational day.
And That's What Sarah Says!!!