With my
personal challenge of reading 100 books by the end of 2011
, I thought that I would also give you, my dear readers, reviews of the books that I read along the way. That way, if you like my review, you might be interested in reading the book yourself. I must warn you though...my taste in books is quite broad. I generally like "Chick-Lit" and some romance, but NOT the steamy Harlequin romance books. I also like to read other genres as you will soon find out.
One of these genres happens to be books about Disney. Brett and I are HUGE Disney fans and anything Disney related. There are many books to be read about Disney, and I am slowly finding them and adding them to my Kindle library.
With that being said, I just finished reading
Mousetrapped: A Year and A Bit in Orlando, Florida
by Catherine Ryan Howard.
"Borrowed" from her website, I think this perfectly sums up the book:
Three big dreams, two Mouse Ears and one J-1 visa. What could possibly go wrong in the happiest place on earth?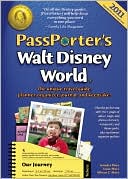 The book starts off kind of slow, as Catherine, who is from Ireland, is giving some background information on herself and her dream of working at Walt Disney World, but it soon gets interesting when she is offered a job working in Orlando, Florida at (as she calls them) the "Duck" and "Tuna" hotels. These aren't their real names, of course, and they are hotels that are on Disney World property, but aren't owned by Disney. If you think hard and are somewhat of a "Disney Nut", like me, you'll be able to tell right away what hotels Catherine is referring to.
I don't want to give too much of the book away, but if you're looking for a cheery account of a Disney Cast Member's (that's what all Disney employees are called) time spent working at "The Happiest Place on Earth", this book isn't for you, as Catherine doesn't sugar-coat anything! It's still a fun, light read though.
I found myself not wanting to put it down, but wanting to keep reading to see what would happen next.
Howard's style of writing is very easy to read and that's always a major plus in my book.
I even found her
website
, and sent her a message telling her that I was enjoying the first part of her book (it's separated into two parts), and was getting ready to start the second part. I was pleasantly surprised when I received a message back from her the next day telling me that she hoped that I enjoyed the second part as well as I had the first part. I thought this was pretty cool!
She's getting ready to release a sequel to
Mousetrapped: A Year and A Bit in Orlando, Florida
titled
Backpacked
. It picks up where
Mousetrapped....
leaves off. I can't wait to read it!!!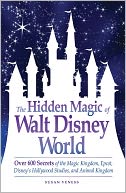 If these books sound interesting to you, you might enjoy her
blog
. I've read a few of her entries, and I love her writing style.
Don't take my word for it, though. Check her out for yourself!!
I've just started reading
Sisterhood Everlasting: A Novel (The Sisterhood of the Traveling Pants)
by Ann Brasheres. I know the Sisterhood of the Traveling Pants was probably meant for a younger audience, but I loved the series, therefore, I had to read this book as well. When I finish it, I will be sure to give you, my readers, a review of the book.
I'm also reading a few short stories in between reading this book, and when I finish them, I will be sure to give my thoughts on them as well.
Since posting about my personal reading challenge, I've received some great ideas of books to read. Thank you, dear readers, for those suggestions!!


And That's What Sarah Says!!!