After barely escaping being caught and put on exhibit at a
South Dakota Visitor Center,
Ollie was ready for some more sightseeing. He and his crew headed to Wall Drug Store, often referred to as Wall Drugs, located in...you guessed it...Wall, South Dakota!
Wall Drugs is a gigantic shopping mall consisting of a drug store, gift shop, restaurants and various other stores. Unlike a traditional shopping mall, all the stores at Wall Drug operate under a single entity, instead of being individually run stores.
The small town drugstore made its first step towards fame when it was purchased by Ted Hustead in 1931. Hustead was a Nebraska native and pharmacist who was looking for a small town with a Catholic church in which to establish his business. He bought Wall Drug, located in a 231-person town in what he referred to as "the middle of nowhere", and strove to make a living. Business was very slow until his wife, Dorothy, got the idea to advertise "free ice water" to parched travelers heading to the newly-opened Mount Rushmore monument 60 miles to the west. From that time on business was booming. Wall Drug grew into a cowboy-themed shopping mall/department store. Boasting a western art museum, a chapel, and an 80-foot Apatosaurus that can be seen right off Interstate 90, Wall Drugs was designed by Emmet Sullivan, who also created the dinosaurs at Dinosaur Park and Dinosaur World.
Wall Drug still offers free ice water, but as they have become more popular, they have started to offer free bumper stickers, signs to aid in promotion, and coffee for 5 cents.
And now for some pictures of Ollie and his crew:
Ollie "Cheesing For the Camera" Outside Wall Drugs in Front of Their Infamous Sign
Ollie Loves the Ladies, and Helen King, Part of Ollie's Crew Is No Exception. Just Look at How He's Looking at Her! Who Cares About the Cowboy They're Sitting Next To!!! Ollie Sure Isn't Bothered By Him!!!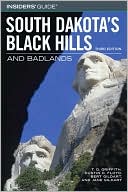 Looks Like Poor Ollie Isn't Getting Anywhere With This Cowgirl! She Won't Even Look at Him!!
Here's Kyle & Jenny Picking Something Yummy Out For Ollie to Eat!
Here's a Rare Picture of 2/3 of "The Three Amigos". Wonder Where Ollie Is? Probably Back With the Cowgirl, Trying to Get Her to Give Him the Time of Day!

;)
Apparently, Jimmy Thought That This Dinosaur Was Hungry. Luckily, For Ollie, the Dino Had Just Finished Eating! Ollie is Safe!




Ollie Watches While Jimmy Helps "Honest Abe" Pick His Nose! Ew, Jimmy! Next Time, Use a Tissue!!!
Ollie says, "You Can Pick Your Friends, You Can Pick Your Nose, But You CAN'T Pick Your Friend's Nose!
;)
Outside of Wall Drugs, "The Three Amigos" Have a "Meeting of the Minds". What Are They Discussing? We May NEVER know!!
That's it for Ollie's trip to Wall Drugs. It looks like he had a pretty good time (even if that Cowgirl wouldn't pay any attention to him!).
Be sure to look out to see where Ollie is headed to next. I have a feeling that it's going to be a
"monument"-al experience
!!! (How's that for a teaser!?!?)
And That's What Sarah Says!!!